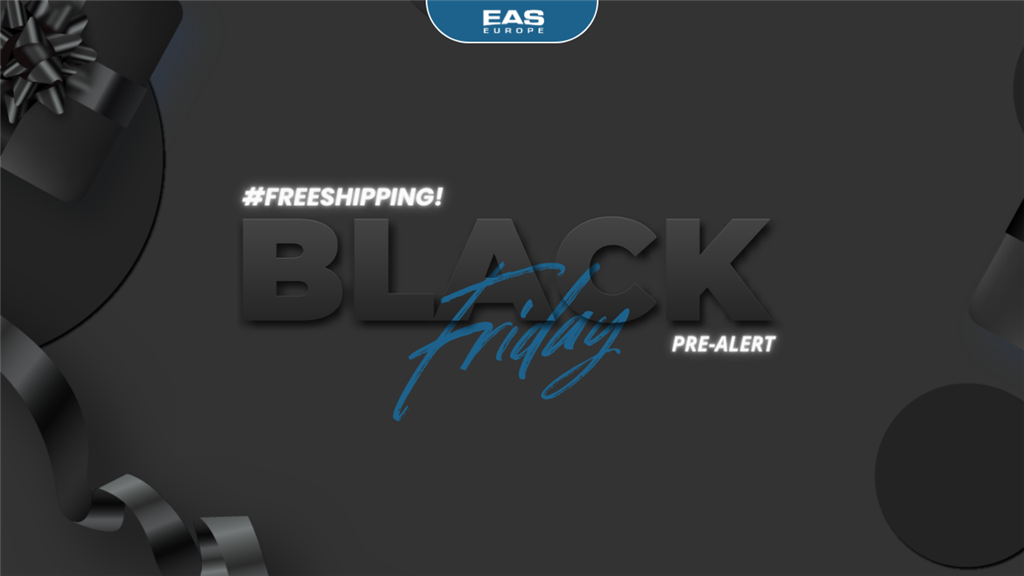 Black Friday 2023 free shipping offer - Terms & Conditions
Eligibility: This free shipping offer is valid exclusively on Black Friday (November 24th 2023), and is applicable to orders placed on eas-europe.com/webshop or directly to your sales contact during this specified period.
Free Shipping for Single Shipment: Customers placing orders on Black Friday are entitled to one free shipment per order. Only the first shipment within an order will be eligible for free shipping. Subsequent shipments within the same order will be charged standard shipping fees.
Shipping Destination: This offer applies to standard shipping. Expedited or Express shipping options are not included in this promotion and will be charged separately.
No Minimum Number of Items: The number of items within an order does not impact the free shipping offer. Whether you order one product or multiple, you will be eligible for free shipping for the first or only shipment.
Exclusions: Overseas airfreight is excluded from this offer. Standard shipping fees will apply.
Returns: If you choose to return a part of your order that received free shipping, the cost of the original shipping will be deducted from your refund if EAS Europe should arrange the return.
Customer Support: If you have any questions or require assistance, please contact our customer support team at info@eas-europe.com.
By placing an order during the Black Friday Free Shipping Offer, you acknowledge that you have read, understood, and agree to these terms and conditions.