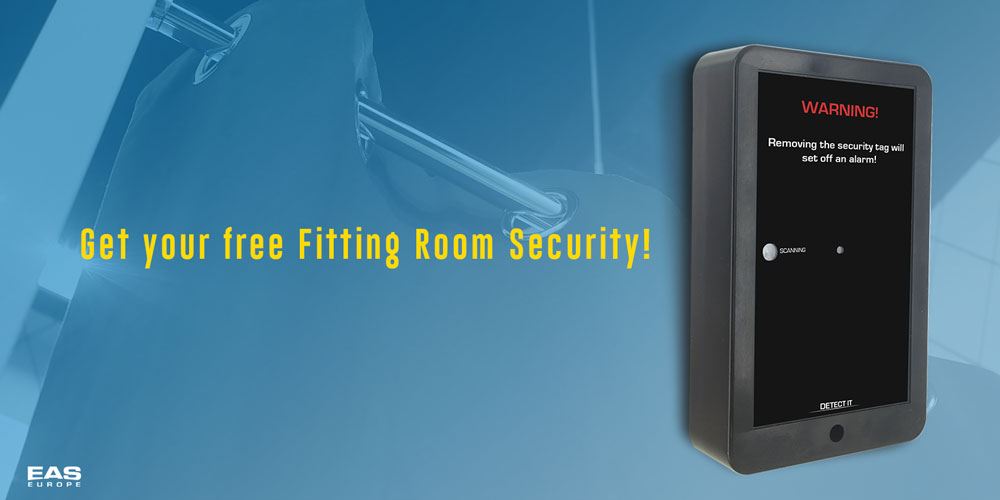 Get your free Fitting Room Security!
Customers who are placing orders at EAS Europe will receive a free sample of our Fitting Room Security solution. The DETECT-IT Fitting Room Security can be used in fitting rooms to prevent that possible shoplifters remove security labels/hardtags from the merchandise.
A red LED is blinking every 2 seconds to indicate that the fitting room security unit (Tag Locator) is scanning the area inside the dressing room. On the front of this unit is a warning text indicating that when labels / hardtags will be removed an alarm will be triggered. DETECT-IT is a deterrent solution only.
Terms & Conditions
- This promotional offer runs from May 27th until June 30st.
- Only one Fitting Room Security is provided per customer in this period.
- A minimal order value is not set for this promotion; all orders benefit!